---
David Krmela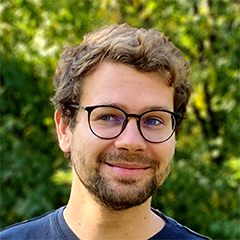 Online Project Producer
I co-founded the second most visited Czech job portal JenPráce.cz, which currently working on.
Previously, under the brand Firefly Media, I provided complete implementation of websites, applications and e-shops, including performance online marketing for dozens of clients.
I have also gained experience since 2002 by creating global Internet projects with an emphasis on UX and SEO potential. The last is the Flags of The World in 20 languages with over 1 million users per month.
Contact
Currently living in Prague, where we can meet. You can contact me at david@krmela.com.
Billing information
David Krmela
Lidická 501/9
500 03 Hradec Králové
Czech Republic
VAT: CZ9004283299
Bank account
2300461406 / 2010 (Fio banka, a.s.)
IBAN: CZ5920100000002300461406, BIC: FIOBCZPPXXX
---