---
David Krmela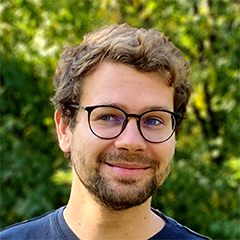 Online Project Producer
I am co-owner of Coweo Technologies, running one of the leading Czech job portals JenPráce.cz.
Previously, under the brand Firefly Media, I provided apps and online shops for dozens of clients. I have also helped companies to boost their business through online marketing.
I have been working on online projects since 2002 when I started to create educational websites. The most significant project is Flags of the World, which in total is visited by over 1 million users per month from all language versions.
Contact
I am currently living in Prague, where we can meet. You can contact me at david@krmela.com.
Billing information
David Krmela
Sokolovska 694/102
186 00 Prague
Czech Republic
VAT: CZ9004283299
Bank account
2300461406 / 2010 (Fio banka, a.s.)
IBAN: CZ5920100000002300461406, BIC: FIOBCZPPXXX
---